Horizontal Railings
Styles & Options
---
What Are Horizontal Railings?
When we talk about "horizontal railings" we are talking about railing styles that forego the traditional verticle balusters in exchange for new materials running parallel to the handrail. Railing systems like this have only recently been approved for residential use in the building codes of Alberta. They are new for us, but the style has already been popularized by innovators and contemporary designers around the world. There are a number of systems that are available. Our team has extensive experience with each.
Clean, high-contrast lines make horizontal railings a favourite for modern minimalists and contemporary designers.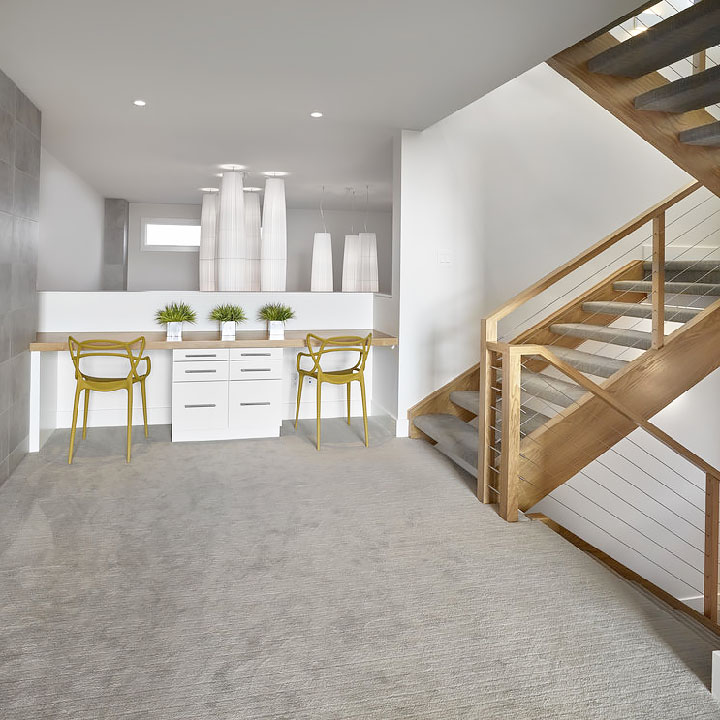 This is about as minimal as you can get. Stainless steel cables are connected to a metal or wood frame, with tension applied to create a rigid structure. The narrow cables allow maximum airflow with an almost perfect line of sight.
Recent Horizontal Railing Installations