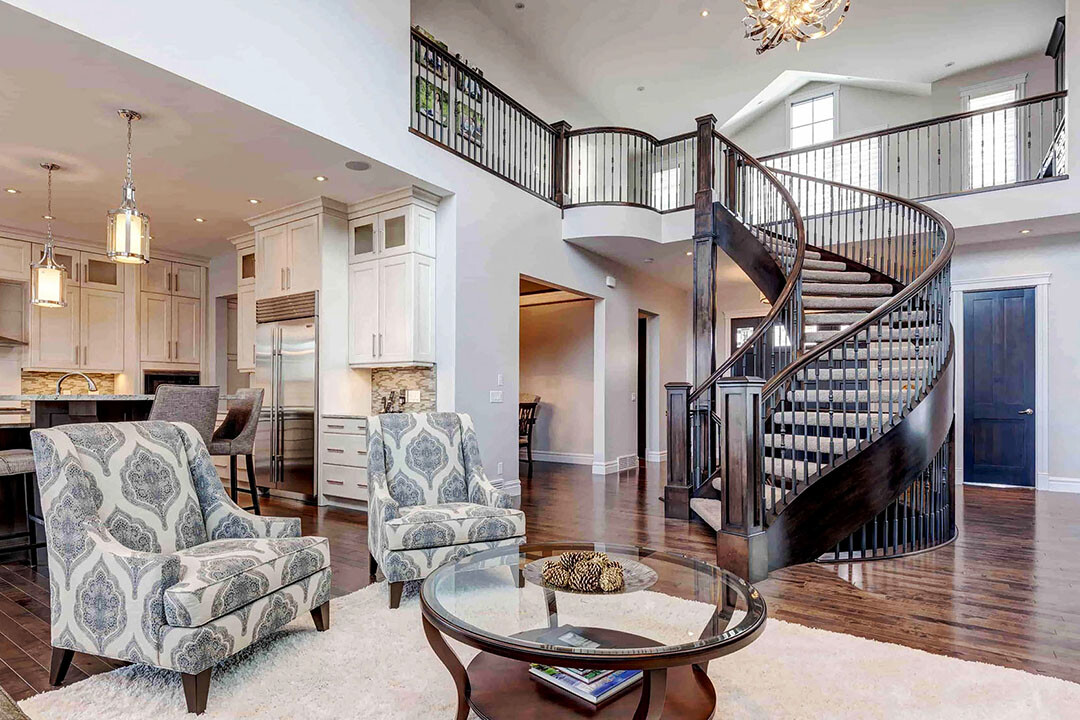 Fully Customized Luxury Residential Staircases
With well over 40 years of experience in delivering the highest quality luxury staircases, we strive for mastery in each project that we deliver. A staircase adds much more than functionality to a dream home; its visual appeal makes a strong statement. Whether you envision a classic, grand staircase, a custom-made staircase composed of glass and stainless steel, or are interested in exploring an entirely new concept, our team will leverage our design, manufacturing, and installation expertise to execute your staircase project.

I was amazed at how good it looked. Everyone was easy to talk to and very helpful. I love it a lot.


Award-Winning Luxury Design
Our award-winning design team embraces the challenge of designing creative, one-of-a-kind luxury staircases. Our team of craftsmen has proudly built awe-inspiring staircases with wood and steel carriages, enhanced with numerous types of balustrades including glass, stainless steel, wood, and ornamental iron systems.
Planning & Building A Custom Staircase
Our comprehensive luxury staircase services include a robust project management process that follows a dynamic approach to each and every project. No matter how unique the staircase concept may be, our clients can rest assured that we follow a proven approach that promotes organization, excellent communication, and responsiveness. Our dynamic team is committed to delivering outstanding quality and meeting schedules.
Full Support, From Start To Finish
Possessing an in-depth knowledge of codes and regulations, our team of highly skilled designers and craftsmen will guide you through all stages of the design and build. In addition to ensuring that each luxury staircase conforms to building codes and specifications, we work with architects and builders to ensure a smooth construction process.
A Tried & True Luxury Staircase Company
Our company has the creativity and capability to take your luxury staircase project to a new level. As a testament to our success, our growing portfolio includes a long list of high profile projects. We have built monumental staircases for clients including executives, professional athletes, and entertainers.