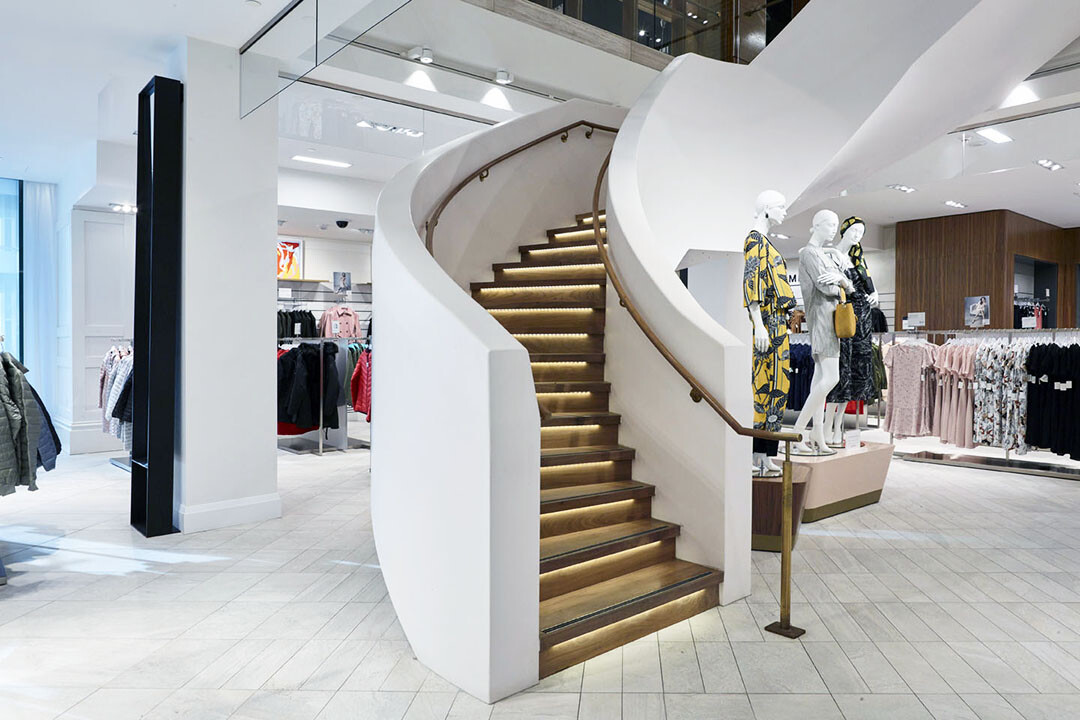 Delivering The Finest Custom Commercial Staircases
Over the past 40 years, our company has earned its place among the industry's most trusted providers of custom commercial staircases. With full capabilities and a dedication to meeting schedules and delivering the highest quality products, we understand that a staircase makes a statement. It echoes, and often sets, the style for a building. Whether grand or subtle, contemporary or modern, soft or angular, our expert team provides comprehensive commercial staircase services, from inspiration to installation.

Dealing with Artistic Stairs was fantastic. Overall great experience and would use them again.


An Experienced Team All The Way Through
With decades of experience, we have the vision, expertise, and capabilities to turn your vision into reality. Our skilled team has proudly crafted commercial staircases with wood and steel carriages, enhanced with numerous types of baluster systems/guardrailings including glass, stainless steel, wood, and welded systems, with limitless finishes.
In order to balance project cost with aesthetic quality, our industry-leading design team offers value engineering services, working collaboratively with you to set the parameters for the project. Once the concept and budget are defined, our team moves forward with the design process, utilizing 3D modeling and developing detailed submittal packages. Experts in structural design, our team has the capability to provide signed, stamped drawings for commercial staircases.
Project Management You Can Count On
We utilize a robust project management process that ensures a proven approach to each project. This approach promotes organization, excellent communication, and responsiveness, resulting in a highly effective team committed to overcoming any challenges to ensure timely delivery and installation.
Staircase Building Codes
Our sales and management team possess an in-depth knowledge of codes and regulations, and our team will guide you during all stages of the design and build. 
A Long List of Stunning Commercial Staircase Projects
Whether you are seeking a custom commercial staircase solution for the hospitality, retail, institutional, healthcare, office, or apartment building setting, our company has the experience, skill, and resources to add value to your project. As a testament to our success, our portfolio includes a long list of high profile projects in Canada.