Cable Railings
Cable railing systems were brought into the home with the rise of horizontal lines in contemporary home design. Cables are particularly unique as they allow maximal airflow with minimal disruption to the line of sight. They are also very practical, with long lifespans and low maintenance requirements.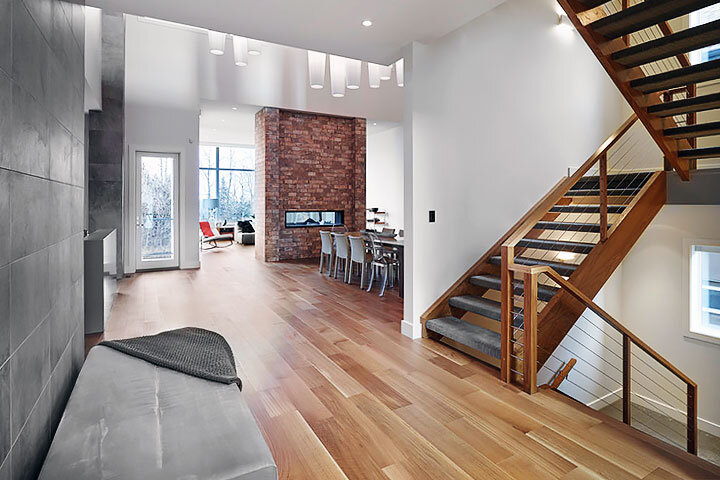 Wood Frame Cable Railings
A wood-framed cable railing combines materials for a softer look that works well with natural materials and design elements. The minimalistic cables keep the focus on the frame, which can be finished to match or contrast wood floors and other components.