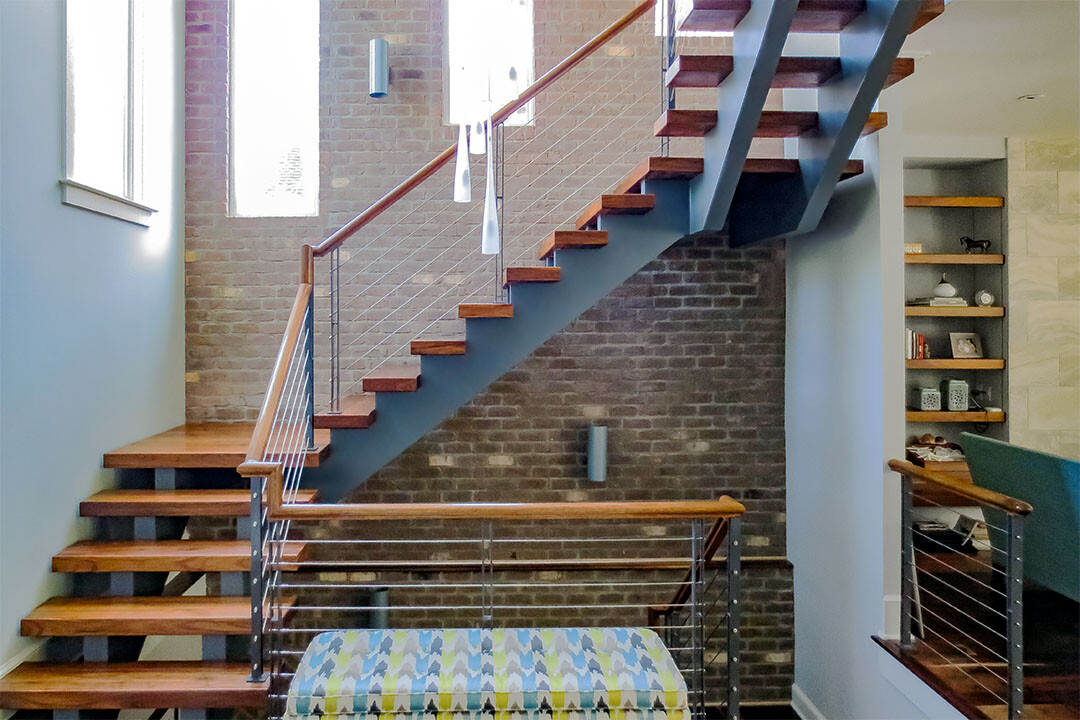 Updating Your Stairs & Railings Has Never Been Easier
A staircase renovation can have a huge impact on the look and feel of a home, and homeowners are often surprised to learn that stair makeovers are available as a turnkey, cost-effective solution. Whether you are seeking to upgrade to metal spindles, replace treads and risers, or remove walls, our team will help plan and execute the perfect staircase remodel for your home and budget.

You can't really go wrong with this company… Thank you for your professionalism, communication and work ethic!


The Staircase Renovation Process
When beginning a staircase renovation project, our design team will meet with you to assess the current layout and discuss your goals for the remodel. If you are interested in a design update to match cabinets, furniture, or wood flooring, we will perform style and material matching to complete the theme. If you desire an entirely new look, our creative team has a large portfolio of staircase remodel ideas and will customize a solution for your home.
Your Stairs, Your Way!
Like our new construction projects, our staircase renovation services offer a breadth of choices for homeowners. With our large selection of materials, you won't have to compromise. Share your vision with us and we will make it happen!
Over 40 Years of Staircase Renovations
With over 40 years of experience, our company leverages extensive capability and skill to offer cost-effective, staircase renovation services. We are proud to enhance clients' homes and provide a streamlined remodel process, from inspiration to installation.