Railing Glass 
Railing glass continues to rise in popularity in modern home design, with elements that are both visually appealing and structurally suportive. There are a variety of glass railing systems and methods available, each with their own distinctive features. There are two main distinctions between systems. Most glass railings can be categorized as either "glass panels" or "structural glass.
Glass Panel Railings
With glass panel railings the structural support comes from a frame of either wood or metal. Glass panels are custom cut and inserted between railing posts either as one panel or as multiple smaller panels clamped together. This is a minimalist approach to classic railings and bannisters, replacing the need for any spindles or balusters. Glass panels highlight the characteristics of other components.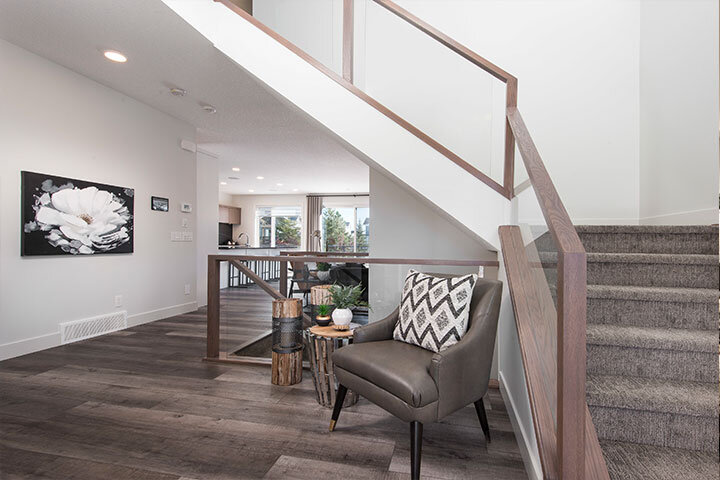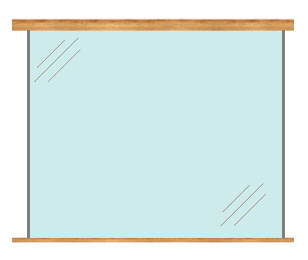 Structural Railing Glass
Structural glass is thicker and sturdier, removing the need for newel posts or frames. The glass is entirely self supporting and requires minimal hardware to install. The most common methods use a base shoe, base sprigots, or metal standoffs to fasten the glass to the staircase. Railings can sit along the top of the glass or be mounted directly to the glass.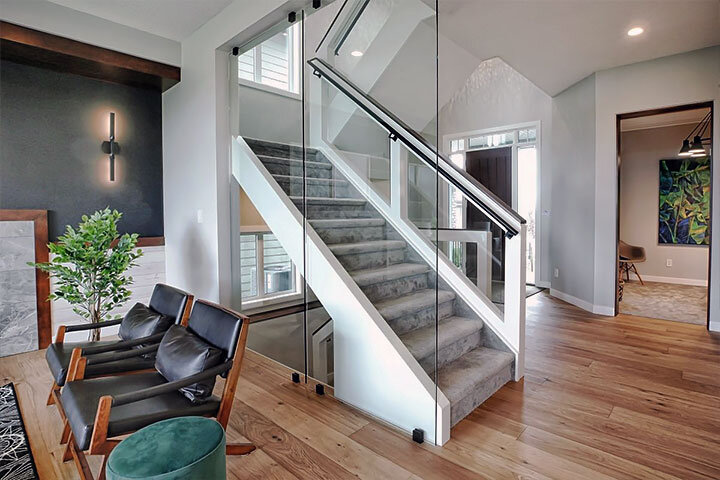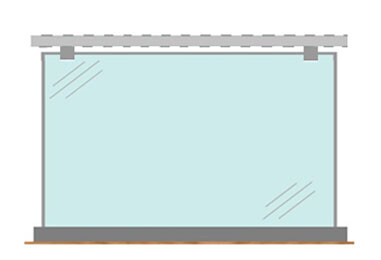 Base Shoe Top Clamp Handrail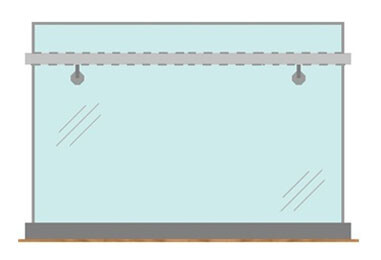 Base Shoe Glass Mounted Rail
Base Shoe with Top Rail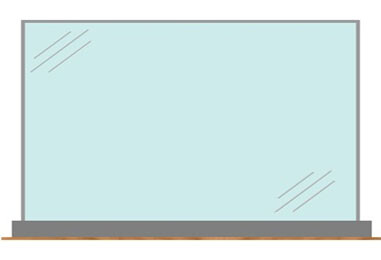 Metal Frame Base Shoe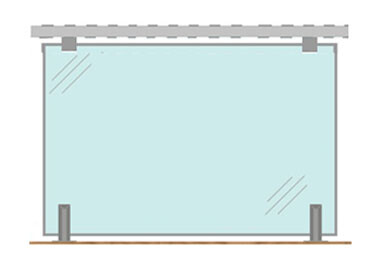 Base Spigot Top Clamp Handrail
Base Spigot Top Rail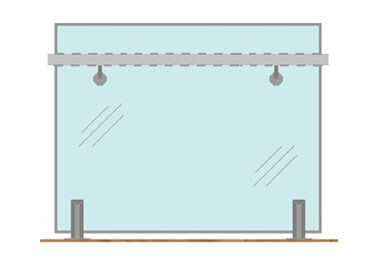 Base Spigot Glass Mounted Rail
Metal Frame Base Spigot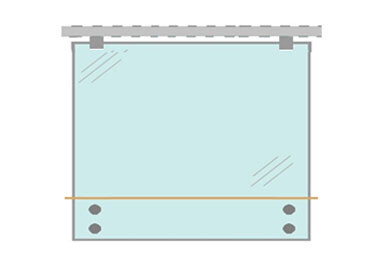 Round Standoffs Top Clamp Handrail
Round Standoffs Glass Mounted Rail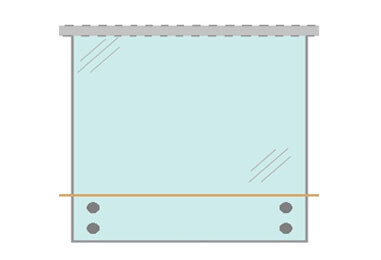 Round Standoffs with Top Rail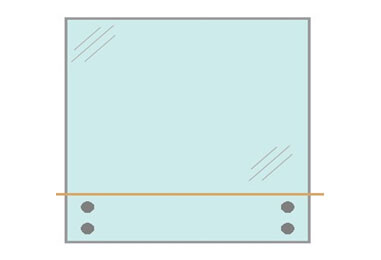 Round Standoffs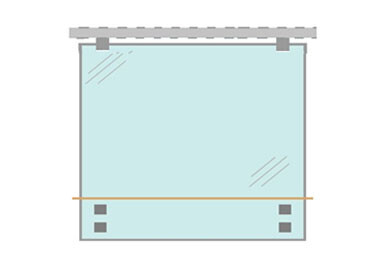 Square Standoffs Top Clamp Handrail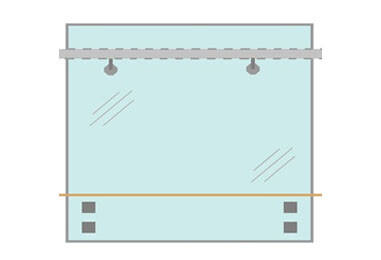 Square Standoffs Glass Mounted Rail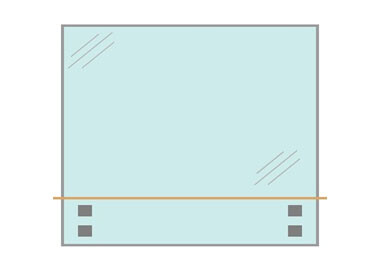 Square Standoffs