Balusters
Vertical baluster railings continue to be favorites for both traditionalists and modern contemporaries alike. From elegant ornamental lathework to eclectic pairing or patterned groupings, the design options for your railing are virtually limitless. Balusters present a choice of materials, profiles, and patterns. Metal balusters are an option and can be viewed on our Metal Spindles page. Here is a catalog of our most popular wooden railing balusters.
Wooden Railing Balusters
Our wooden railing balusters are made by skilled craftsmen right here in our shop. Wood balusters are most commonly 1¾" or 1¼" thick and can be straight, or machined to one of our profiles. Custom baluster profiles are also an option.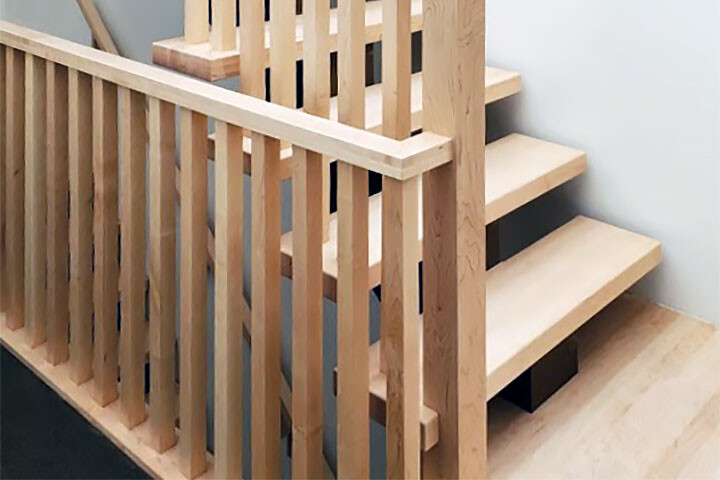 65

35
74

75
76

77

3
5

6
7

25
26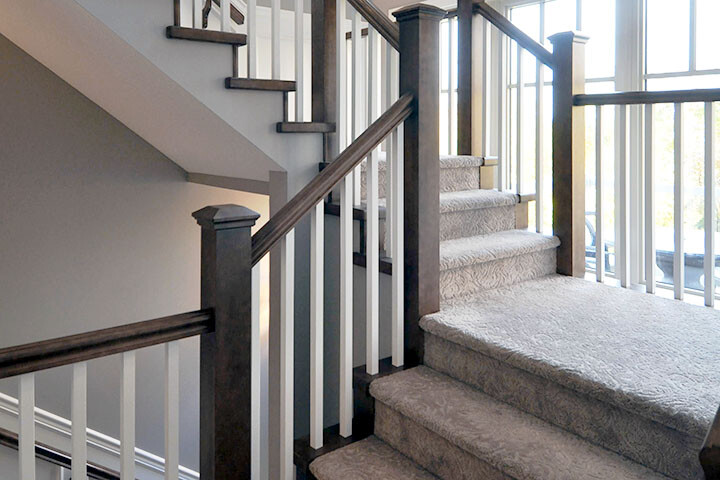 13

15

16
17
126

176
How To Choose The Right Balusters
Sometimes having so many options can make the decision harder. We know how you feel. If you are having a hard time narrowing down your options it might help to think about your desired end result, then work your way back towards a conclusion. A staircase is a powerful design element that can help characterize your home. What are the final characteristics that you are hoping to achieve, and how much do you want to come through the staircase design? Remember that your balusters will be framed by the handrail and newel posts. Does the character in the post profile allow you to keep things simple with the balusters. or is there still more to achieve? Our in-house designers can help you answer all of these questions and visually compare the options to make sure you are happy with your final selections.
Balusters & Home Railing Design Trends
Designers and homeowners continue to experiment and innovate with home railing designs that push the boundaries of what we once thought was possible. Ideas like turning the balusters horizontal or replacing them with laser-cut panels have opened doors for entirely new railing systems. Here are some of the trends that are keeping vertical wooden railing balusters top-of-mind for modern homes.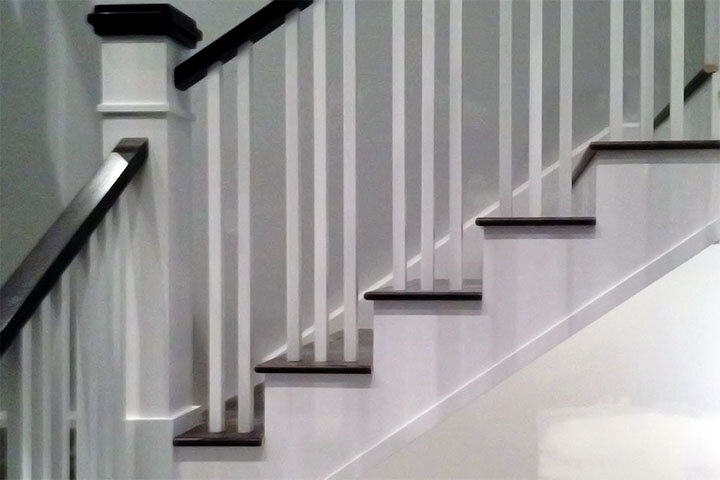 1. Baluster Grouping
Vertical balusters can be grouped together with tighter spacing for an aesthetically pleasing look that works well with modern home designs.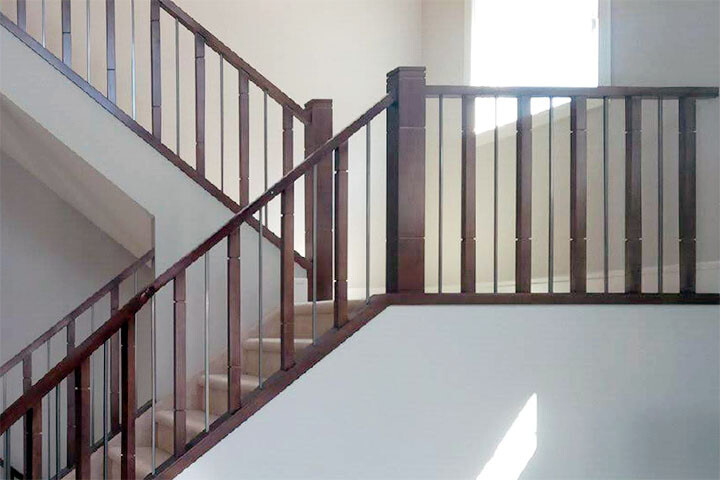 2. Mixing Balusters
You can be as eclectic as you would like and combine balusters of different materials. Wood and metal work well together and can easily be combined into a variety of recurring patterns. Choose balusters that complement or contrast each other.