A Floating Modern Wonder
Clients came to us recently through Strong Residential Projects to replace their old stair and railings with a modern, floating stair with glass railings.
Below was the existing stair they were looking to replace.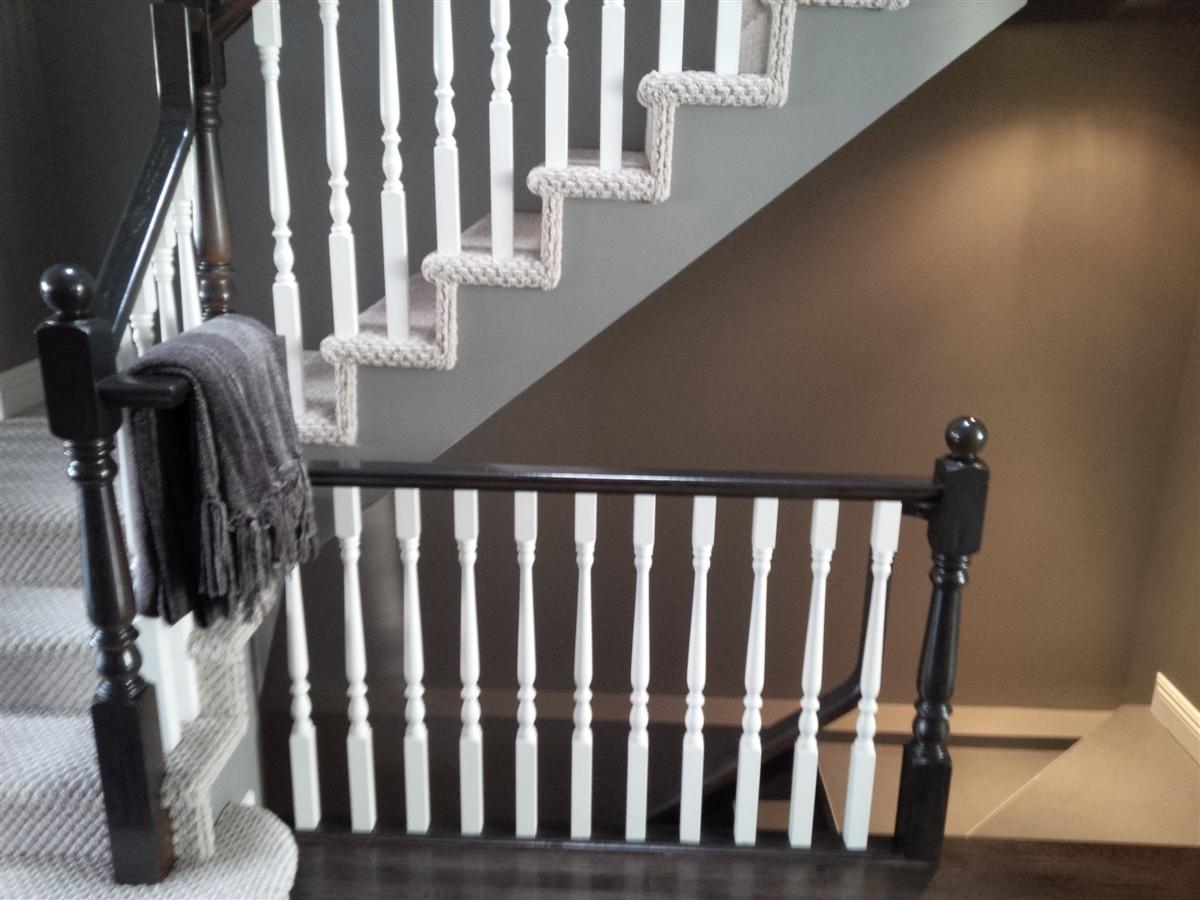 After onsite and showroom consultation we made up some concepts based on discussion with the clients and the designer Alana Humphreys.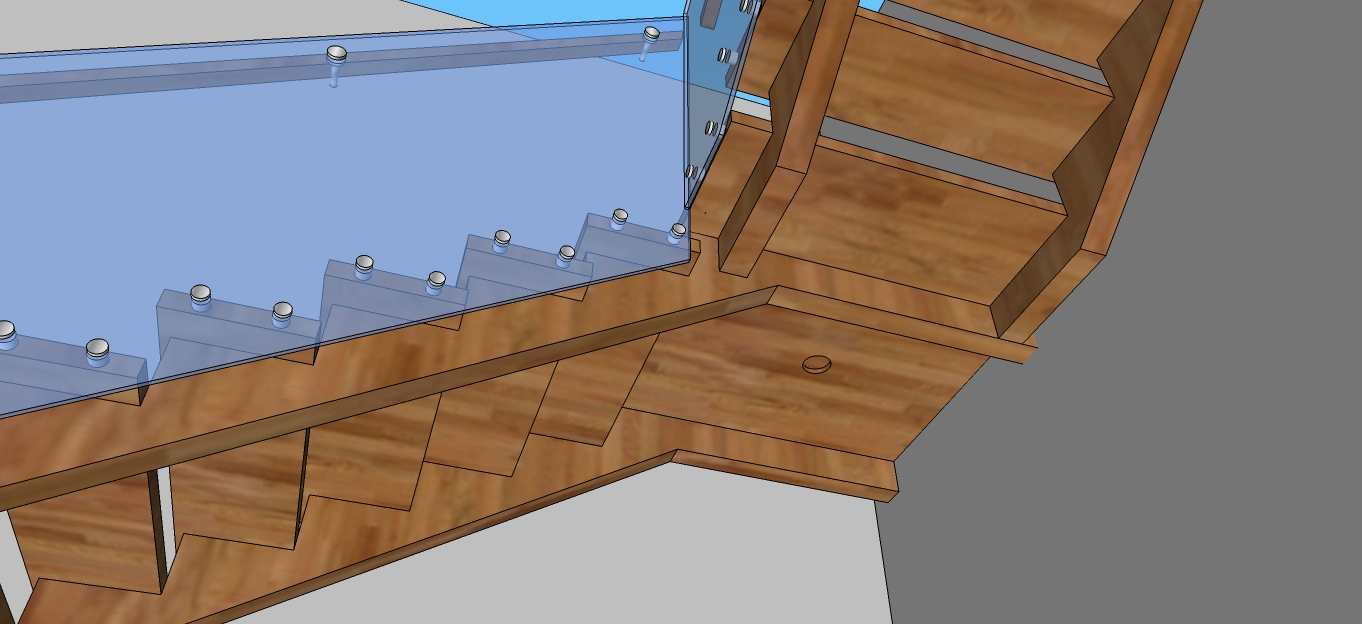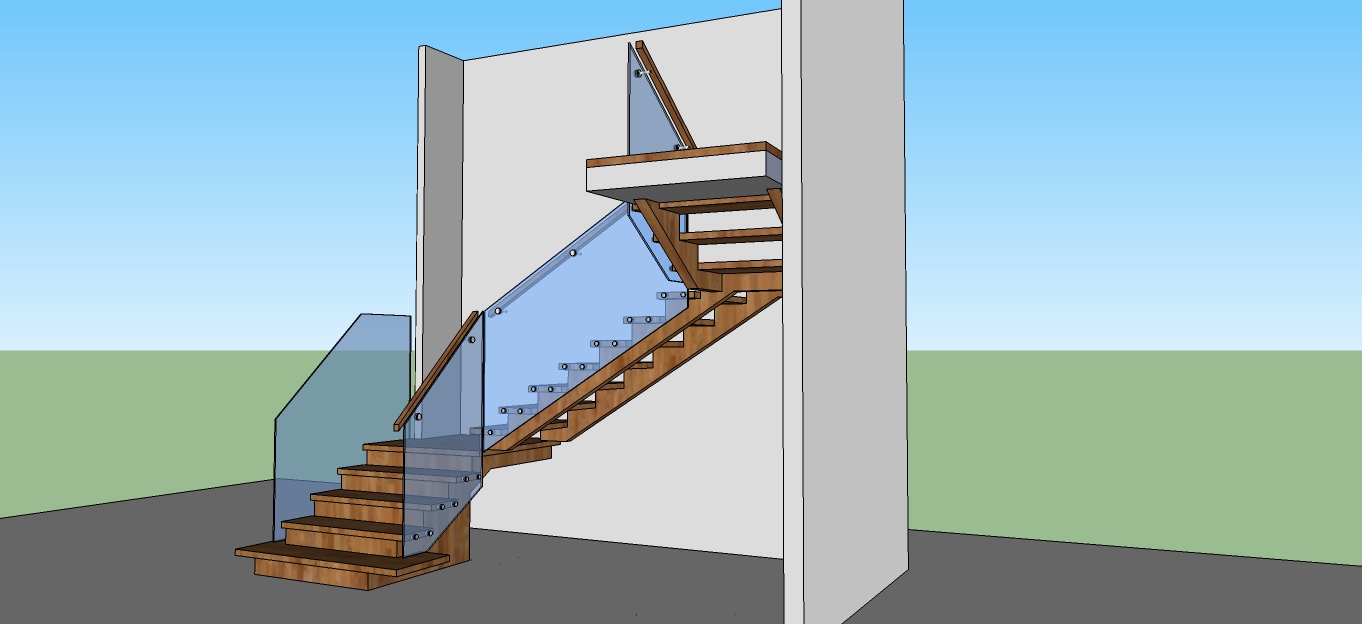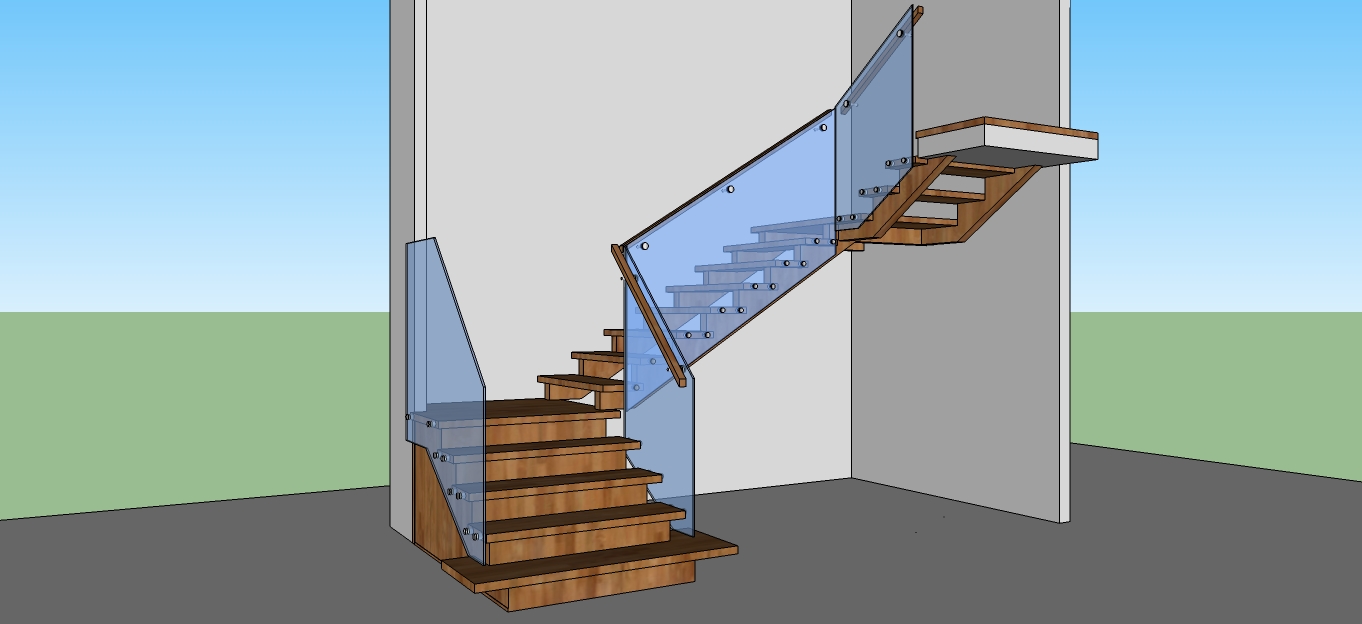 The stairs have integral landings built right into the design so they float in the space. There are no support posts under the corners of the landings which keeps the space open and light. (Support posts are often used to support the inside corner of the landings. This can reduce the cost of the stairs but means the sight line in the stair area is broken up with vertical lines from the posts.) If possible we will build the stair and landing as integral parts so no support posts are needed.
The treads are 2″ thick and the clients decided on Vertical Grain Oak to match their floor.
Here are some pictures of the almost finished project: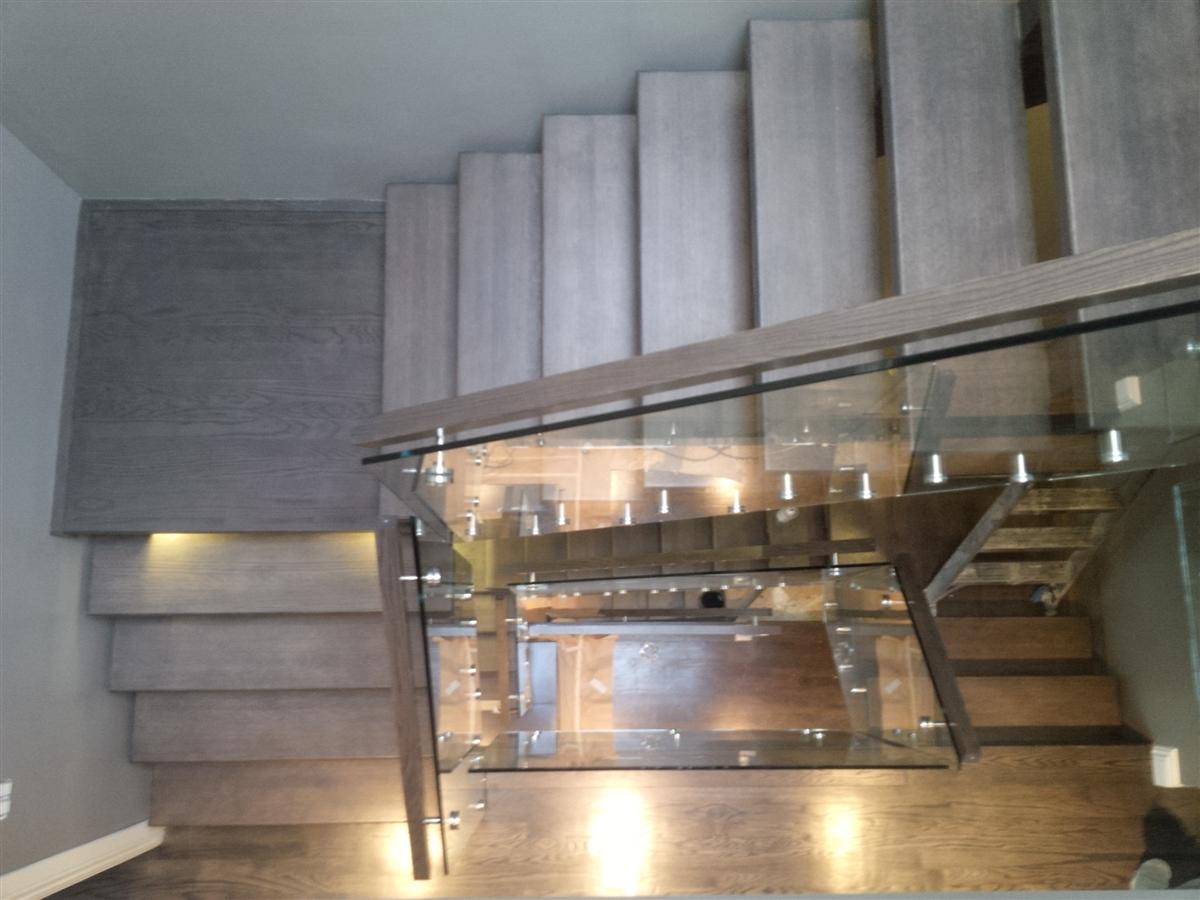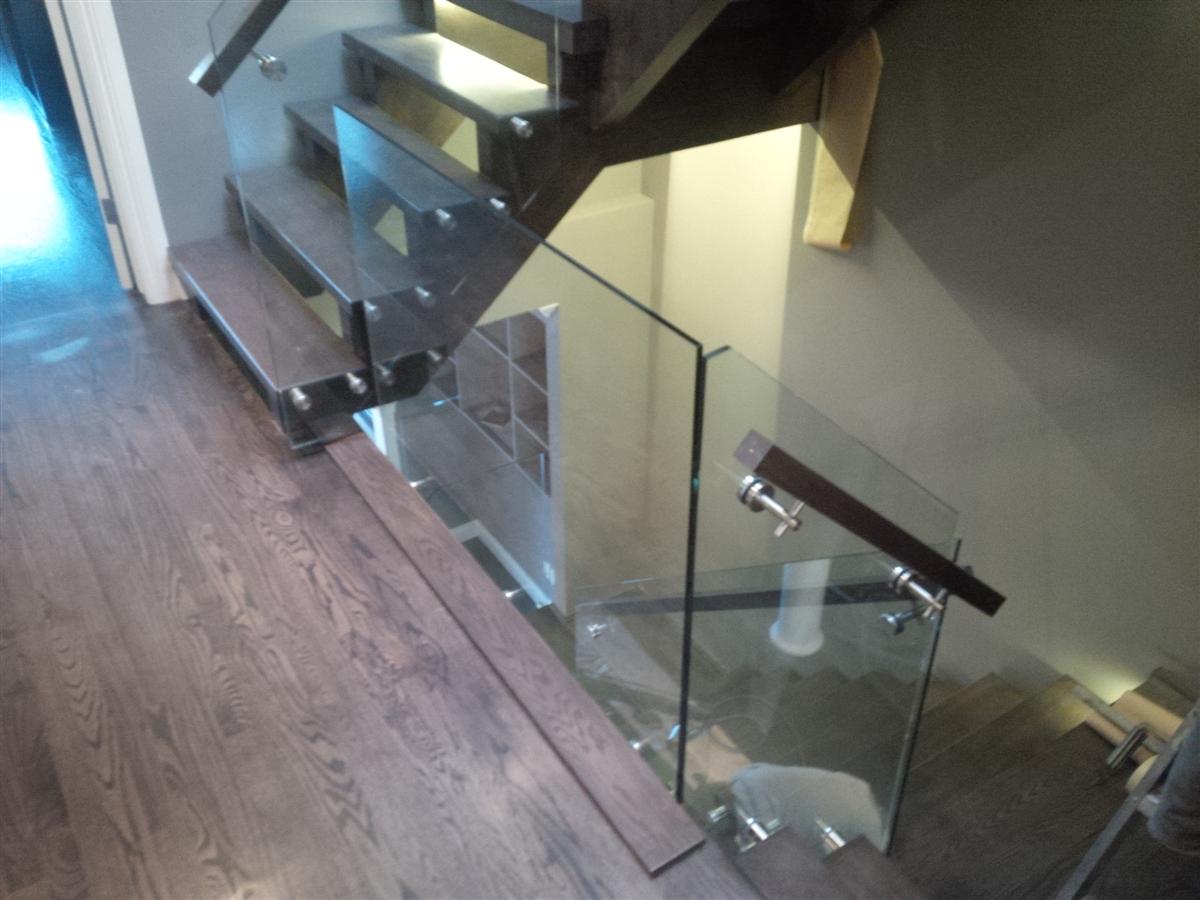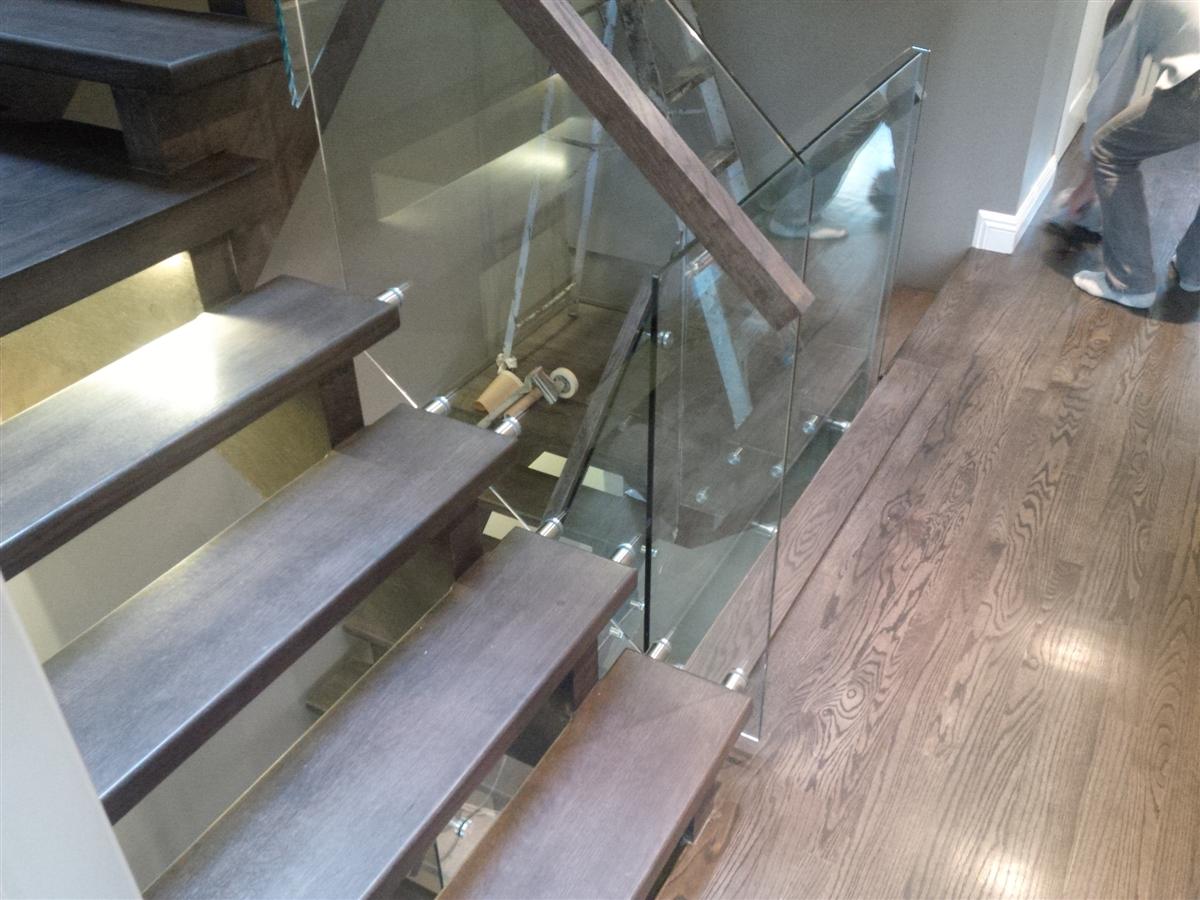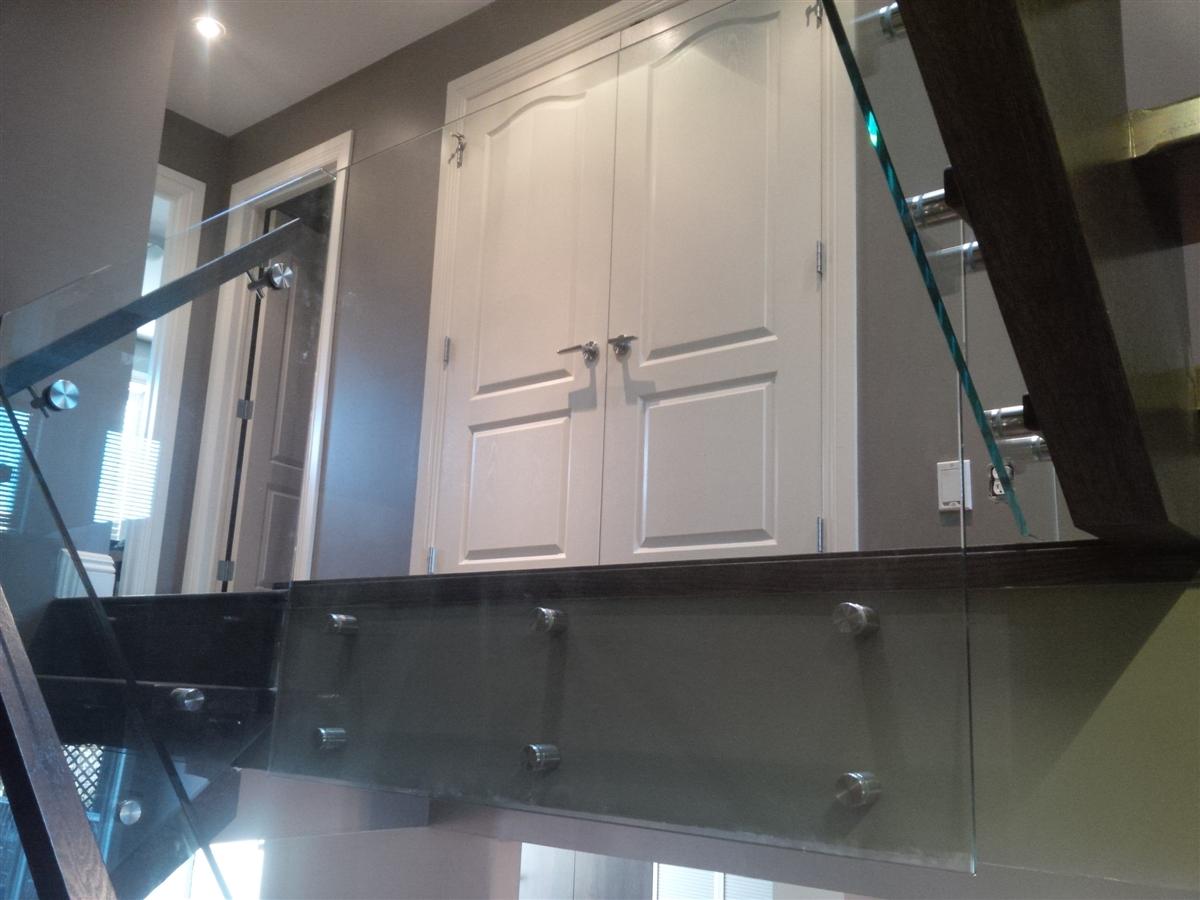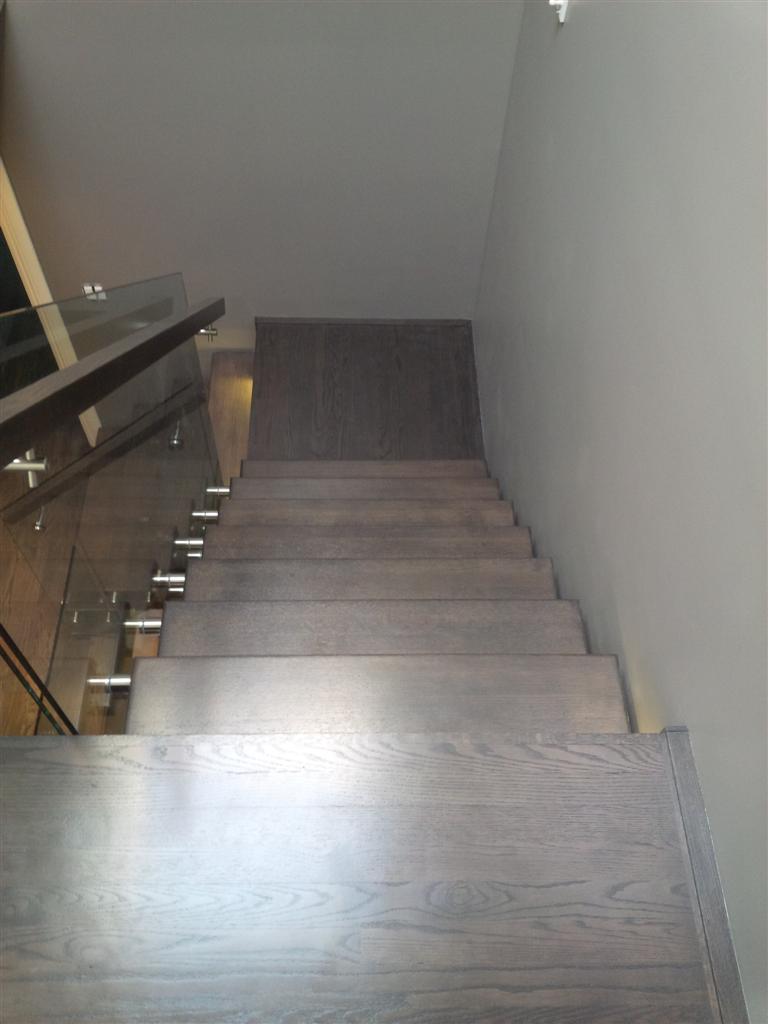 Details of this stairs and railings project:
Eastern oak clad stringers
Self-supporting landings
2″ thick treads
Square handrail (stainless steel end caps not installed yet at time of picture taking)
12 millimetre thick glass with 1.5″ diameter brushed stainless steel standoffs
Contact Artistic Stairs today to discuss your custom staircase project.